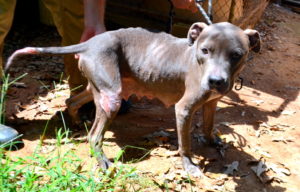 Dear Friend:
We are hoping this email finds you and your family all doing well. We are all doing fine here and wanted to take a moment to thank you, Friend, for your continued love and support during these uncertain times.  No matter how the world is changing, and it seems to be changing more and more each day, one thing seems to remain the same for us, the plight of the lost, abandoned and unwanted.  This sweet girl was abandoned last night in our enclosed gated parking area. Her body tells us so much what we need to know about her.  She was used for breeding, so many litters, her tail is broken, she has many open wounds and scrapes, and she is hungry.  No doubt is heartworm positive.  But thanks to your faithful support, she will be heading to the vet tomorrow and tonight she has a full belly and a safe place to lay her head. We named her Hope, because that is what we have for her, that she will make a full recovery.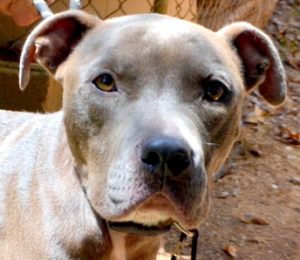 If you would like to help towards Hopes vet bill and onward care, we would appreciate it so much. It is you,  our wonderful friends and supporters, that keep us going and able to help those that need us so badly.
Thank you for blessing us so.

Thank you for helping the homeless and for helping Hope!
& all the little ones of Rescue K911